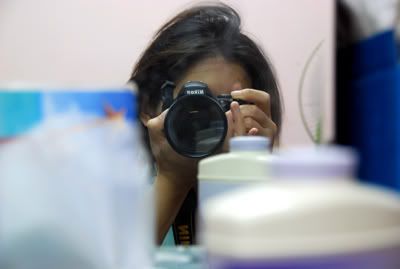 I spy with my little eye, something beginning with... B!
~
Beer. Also known as:
- belly girth enhancer
- burping agent
- better days ahead
This is an early celebration for the latter. (Crosses fingers in hope that it's not premature. Otherwise, darn, those calories coulda been saved for later.)
Also presenting my new Nikon D40x baby. I <3 superzoom lenses.