I have arrived. The journey was boring but I learnt:
i) How to pull out the TV screen when there's no seat in front of you - this, not without some embarrassment
ii) How to pull out the food tray on a Qantas plane when there is no seat in front of you
There were so many movies I wanted to watch but I only managed to catch two (
Joyeux Noel
and
Transamerica
). After that my ears hurt from the pariah earbuds and mild nausea was beginning to set in. It also wasn't very fun squinting into a five-inch screen amid failing light.
Here are some pictures from the KL-Singapore leg. Boy, they're
so
interesting!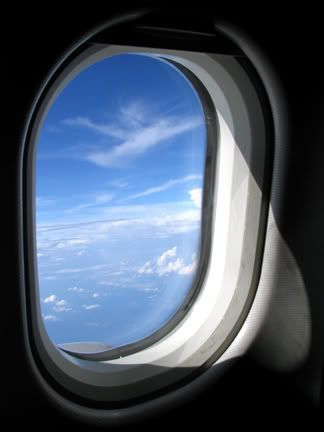 A window seat